Drink and Drive by Heineken, latest advertising campaign encourages drivers to drink and drive.
While everyone including brands and traffic police encourages not to drive when you are drunk but Heineken came up with idea of now you can drink and drive.
It is not what you may be thinking right now, they are not encouraging drivers to drink alcohal before driving but here is the details.
What is the concept behind it?
Heineken is a beer brand which launched non-alcohlic beer and advertised as Now you can drink before driving.
It is indeed a shock to beer lovers and specially fans of Heineken when they replaced their alcoholic beer to non alcoholic to bring the new customer target.
It is 0.0 means no alcohol.
Driver's fridge;
The driver's fridge is introduced by the brand in collaboraion with Publicis in Singapore. It is a fridge with all features a car can have. It is designed like it has car's shape, you can have a beer once you put your car's key.
Indeed it is a new way of catching customer's attention and it is being famous in the busy areas of Singapore (Orchard Bay and Clarke Quay).
Here is the video ad;
A little ad review;
In the start I did not know what is it about.
It could have been precised.
Idea is cool, many non drinkers will love it.
Also it will be cool choice of car lovers too.
Here is the people picking some beer out;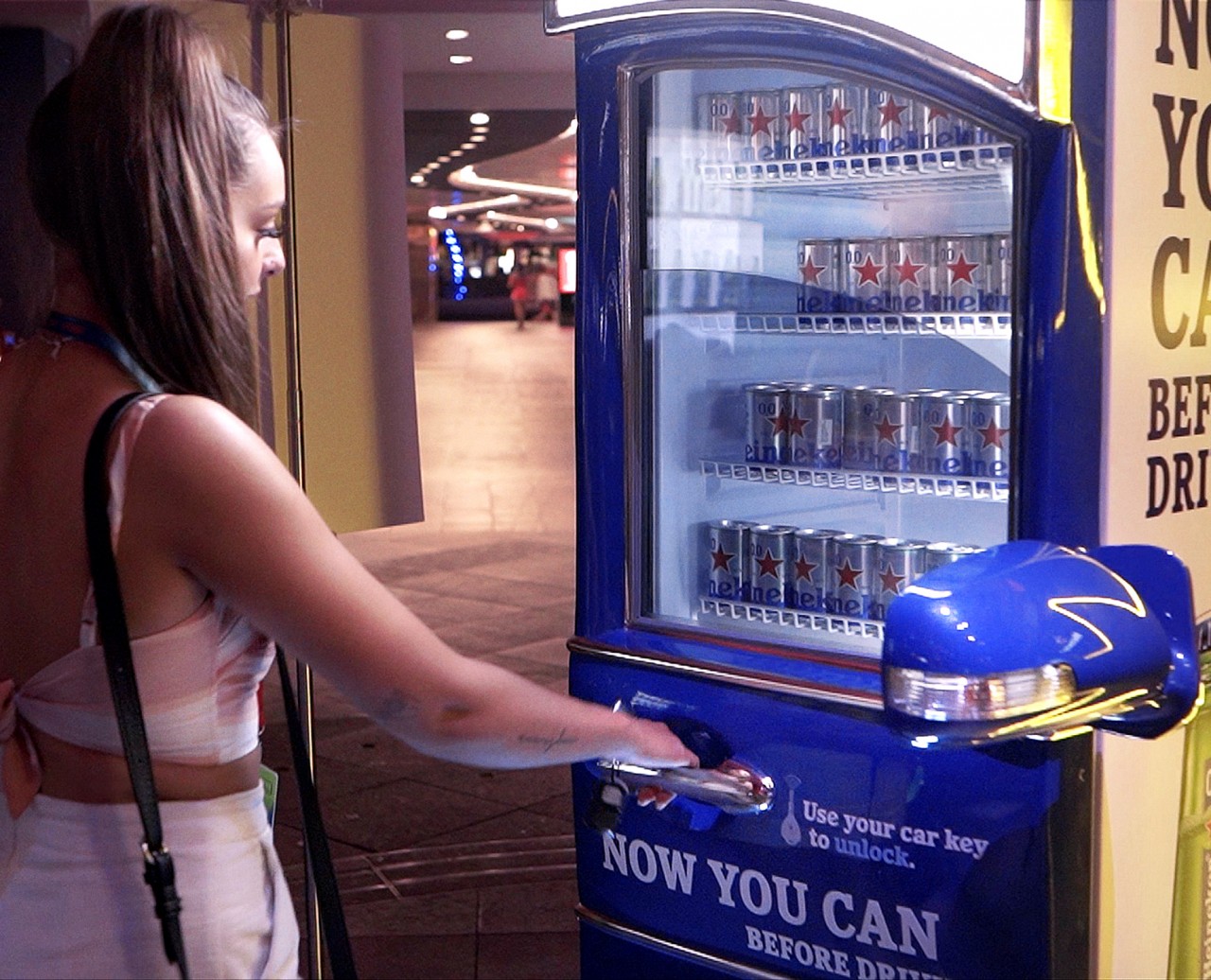 Marketing director of Heineken says;
"Heineken 0.0 opens up new drinking occasions. And to launch it in Singapore we needed a high impact idea to show beer lovers they can enjoy a beer when they never thought of having one!"
I would pick it if it was in my area.
---
For more ad reviews and advertising news. Click Here!