Coronavirus Pakistan, 2 cases have been confirmed in Karachi and Islamabad. Coronavirus Pakistan is one of the most trending and shared thing on the internet today.
The virus which identified from Wuhun has become global concern and alarming is that there is no cure to it till now.
First case of Coronavirus confirmed in Karachi's private hospital Aga Khan University Hospital and other has been identified in Islamabad.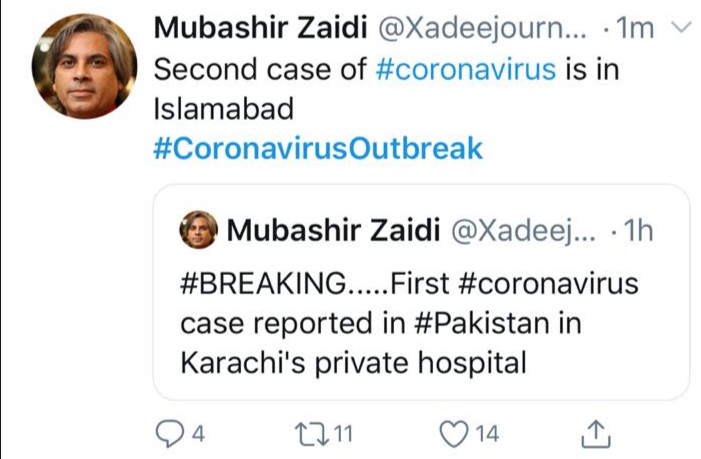 Please check the first case of Mr Yahya appeared in Karachi, He is 27 year old young boy.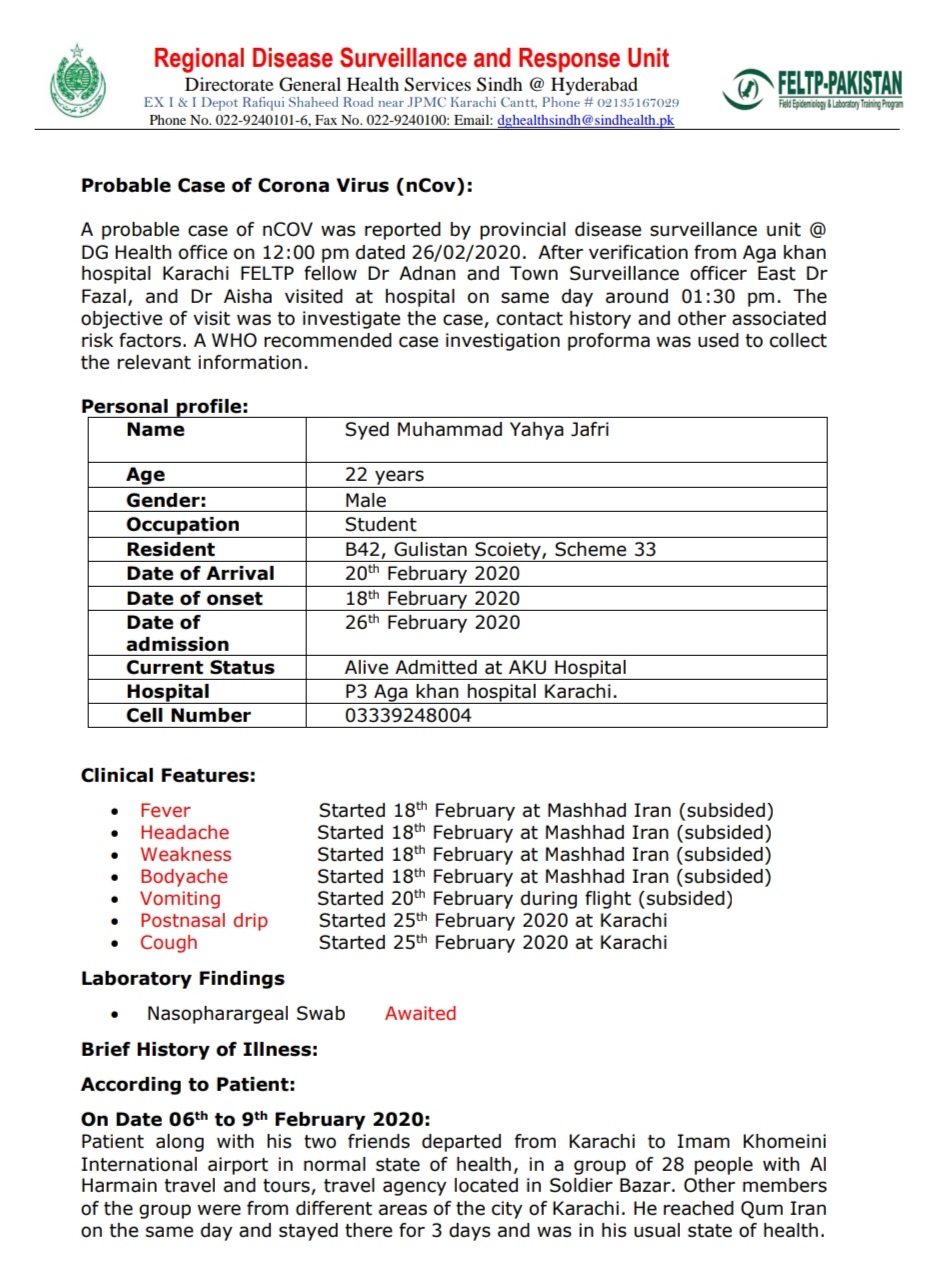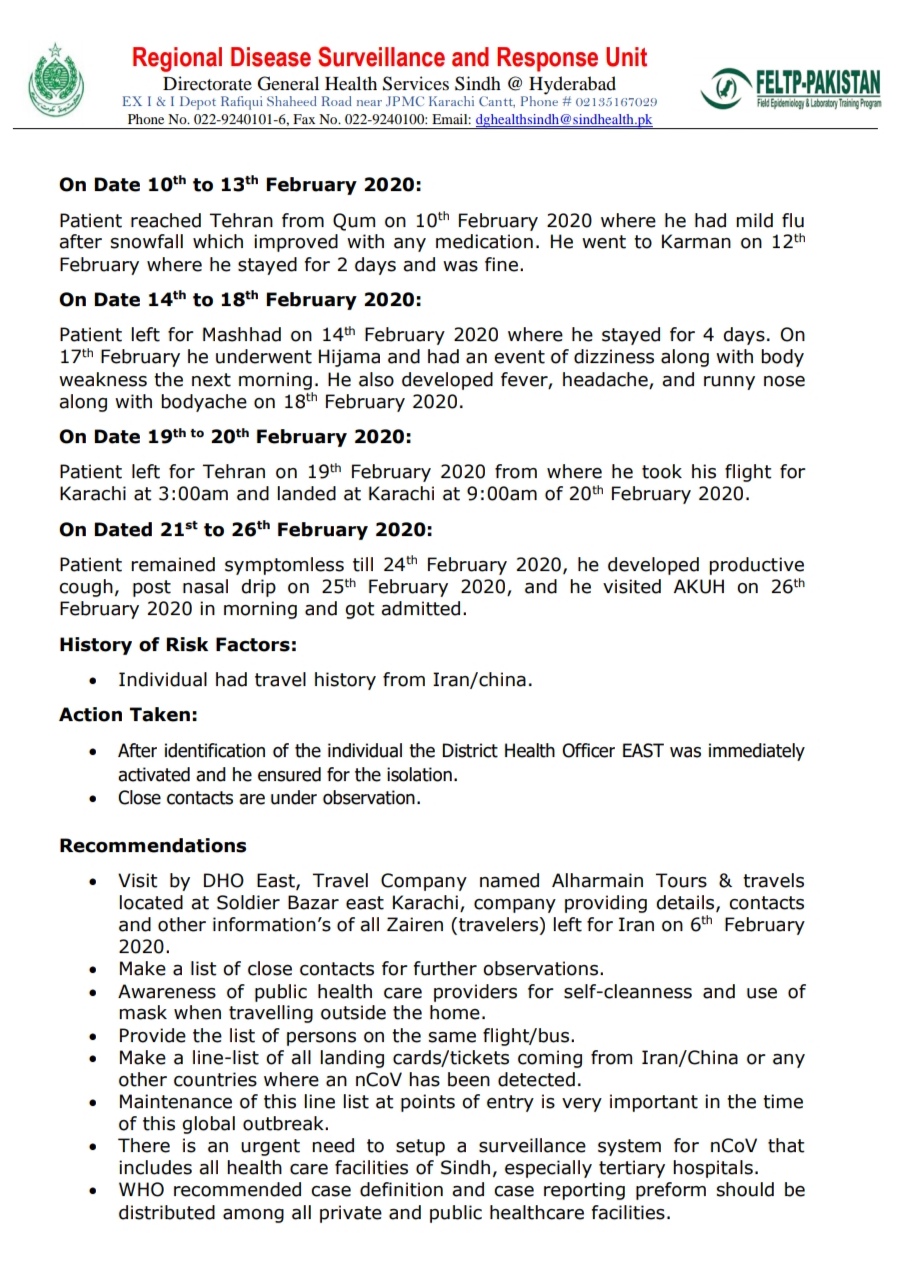 The patient is still available in the hospital and under treatment with his family for different medical tests.
Doctors of health department asked not panic and stay calm and take necessary precautions.
Wear masks when go out.
Avid unnecessary handshakes and outings.
Wash hands regularly.
Visit hospital if you have any kind of emergency.
We also found this helpful video on brandsynario, please check it out too;
Unfortunate is that we as nation are not united against such cases, we either will increase the prices of masks and other required things. We will start making profits from it.
In china, when this all started they made 1000 bed hospital in 3 days, can we do that as a nation?
Please be careful and buy few extra masks and provide to them who cannot afford it. Can we do that?
Share your feedback in comments and share this post to maximum people to get them notified about deadly virus.
Stay connected with Parhley for more news on it.