Aan Pakistani Film – Fawad Khan on screen with Sanam Saeed and ZaraNoor.
About Aan Pakistani Film:
Fawad Khan is coming back on screen with a bang, well its a film this time not a drama serial. As fan of Fawad Khan I am excited to watch 2 super hit movies of Fawad Khan this year.
It is not only Fawad Khan which makes this movie exciting, it is other actors as well including;
Gorgeous Sanam Saeed
Beauty Zara Noor Abbas
Living Legend Javed Sheikh
And others.
This film is the work of Hamdan Films, we came to know about the film from their FB Page. The director of film is Haseb Hamdan and produced by Hamdan films along with Pakistan Navy.
Haseeb Hamdan also directed the super hit Parwaz Hai Junoon too.
We found this on their Facebook page;
All the actors and director promoted this on their social media accounts.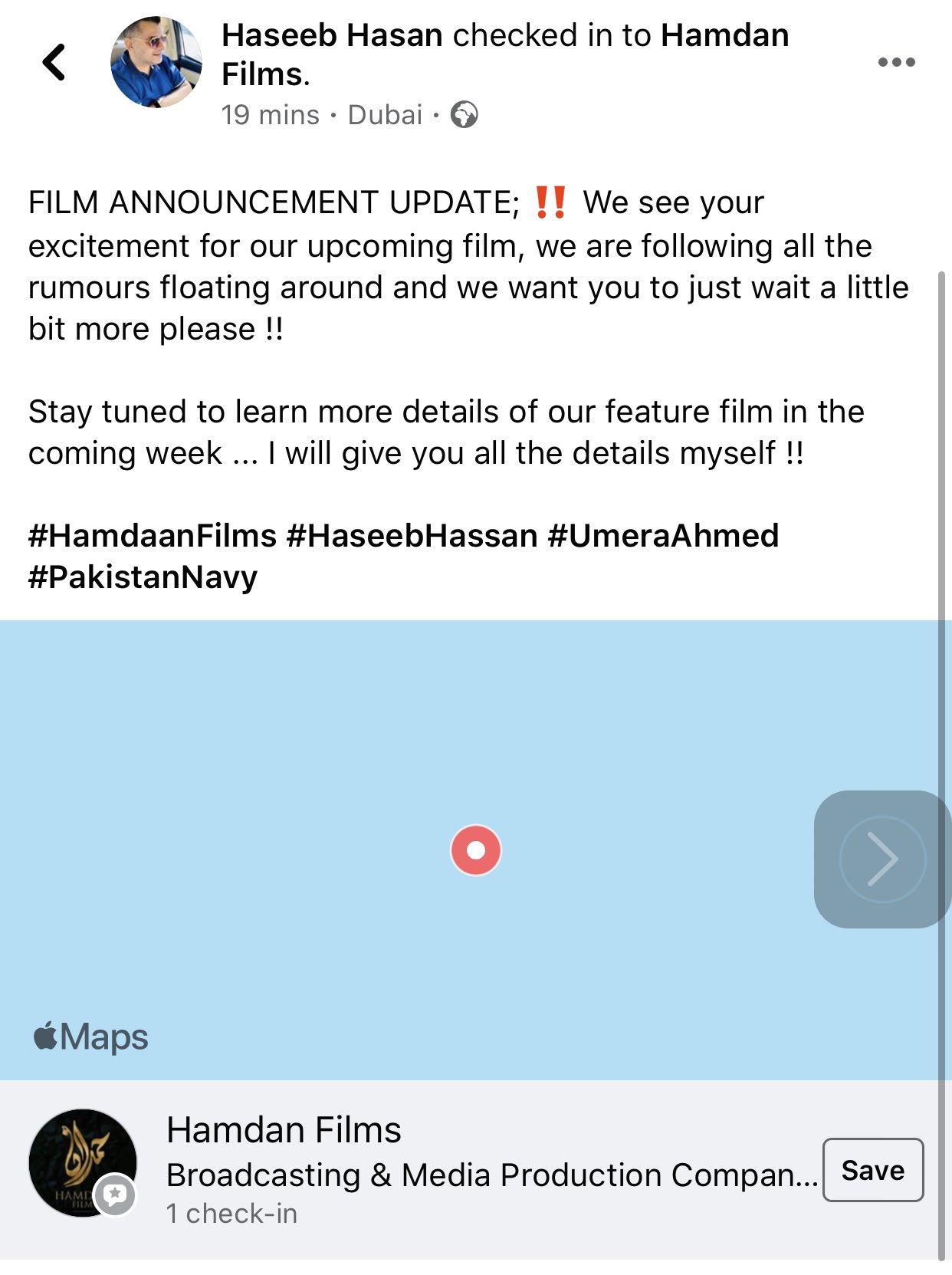 We are looking forward to the movie and expect it to be next hit movie of Cinema PK