Windows 10 new start menu may look like this in the latest update.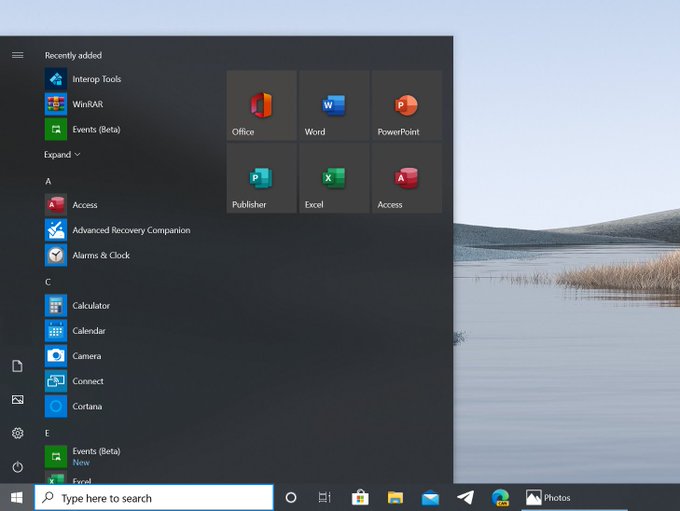 This image was taken from twitter.
In previous days tech experts suspected that Windows may change or remove live tiles from the start menu and this recent tweet just confirmed the news.
Live tiles ? pic.twitter.com/RzOnhOIcmw

— Aggiornamenti Lumia (@ALumia_Italia) February 29, 2020
What are live tiles?
Live tile are the shortcut to the multiple apps available in the computer which is shown in the start menu. Its main purpose is to show the notifications, eg: if you receive email in the email icon.
How was it (Live Tiles)?
Many of the people liked it alot as it made work easier to find your regular apps, also it is a good option to make bookmarks of the regular used apps.
Many apps stopped updating automatically and it became useless gradually. Now windows has realized this and will drop all together in the upcoming update.
---
Note: This is just a rumor and we do not have confirmed news about the update, this is based on the above tweet.
---
If this is real -which it is not till now- then Microsoft may finish the live tiles and start menu could become more boring.
When the update is to be launched?
There is no confirmed news about the update and it is leaked image, so there is no confirm time frame when the update will appear.
It may show in 2021 in the start or the mid. Recent update is being tested by many and in that there is same start menu so that update rules out here.
So in that time period the start menu could have some major changes with refined look. We will keep you updated once we get an update on windows 10.
Via: TechRadar
---