latest ad of Alkaram studio is inspired by Canadian brand Reitmans. Alkaram brings the beauty Iqra Aziz  in the latest ad campaign of clothing collection.
Here is the latest ad of Alkaram studio:
With amazing song in the background Iqra surprises the other ladies with her beautiful fashioned clothing. While everyone is praising her, even some girl asked who would be the designer, at the end she says it is Alkaram, which leaves ladies in surprising mood.
Well the ad is playing good on the internet but this reminded us Canadian brand Reitmans' campain and throw us back in 2015.
Guess who would be in place of Iqra in a video ad of Reitmans?
The Suit season star and princess Meghan Markle.
Here is the list of resemblance between the two ads;
Left is campaign of Reitmans and right is Alkaram Studio.
In both ads when Meghan/Iqra steps into cafeteria and left aww moment for 2 ladies sitting inside.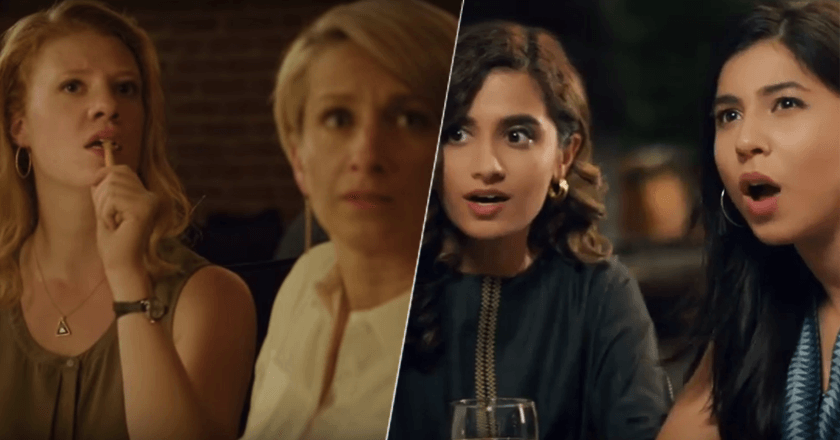 Now when they sit and look out on the menu, ladies want to know the brand;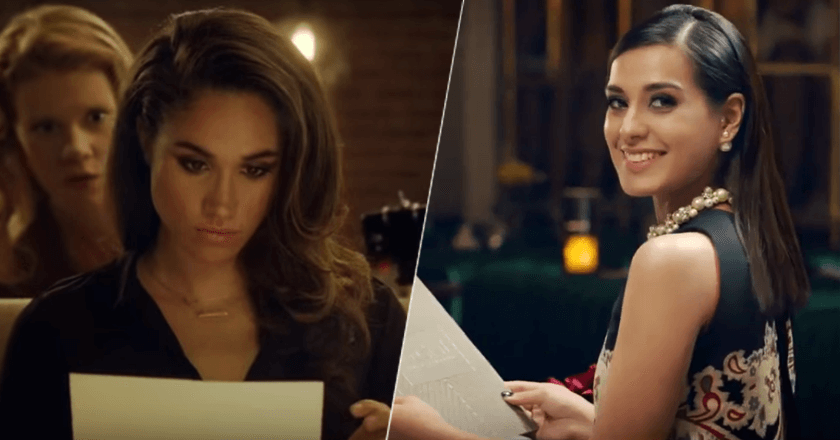 At the end both answered Meghan replies its Reitman and Iqra replies its Alkaram, then ladies were surprised and confirmed again really?
They both replied "Really".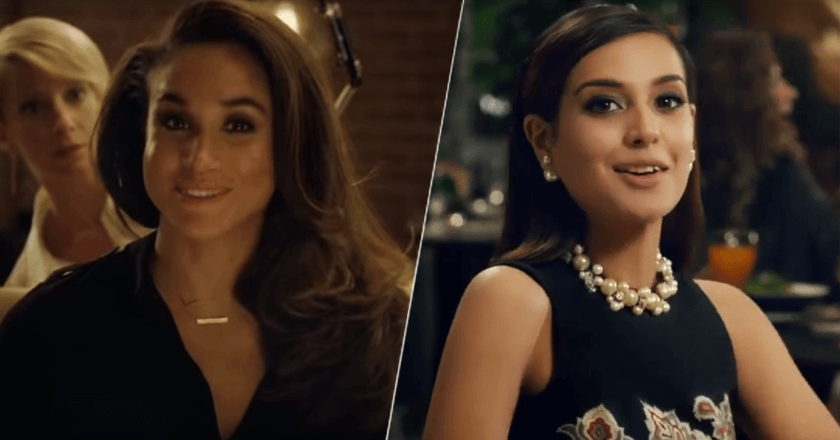 Note: Alkaram asked their advertising agency JWT Grey Pakistan to make the same ad, and they did a good job copying it. It is the same agency network behind both ads Reitmans and Alkaram.
Ad review:
Ad is copied on purpose so I would give 5/10 on the idea.
We all can remember the dialogues and design are very prompt to remember too.
Visuals are amazing.
Work of Iqra is very much appreciated.
What are your views on the ad, please share with us in comment box. Also give a share to all the ladies so that they could buy spring/summer collection.
---
For more ad reviews stay connected with parhley.