TeleSchool has been launched by the government in collaboration with PTV (Pakistan Television).
Schools in Pakistan have been closed for over a month and since the locked down started we heard that a channel will be launched which will be dedicated to provide education on TV as there are still majority of areas in Pakistan where students cannot access or afford internet.
As per the news TeleSchool will be aired from tuesday in coming week and will teach 12th class students.
Here is the schedule we got;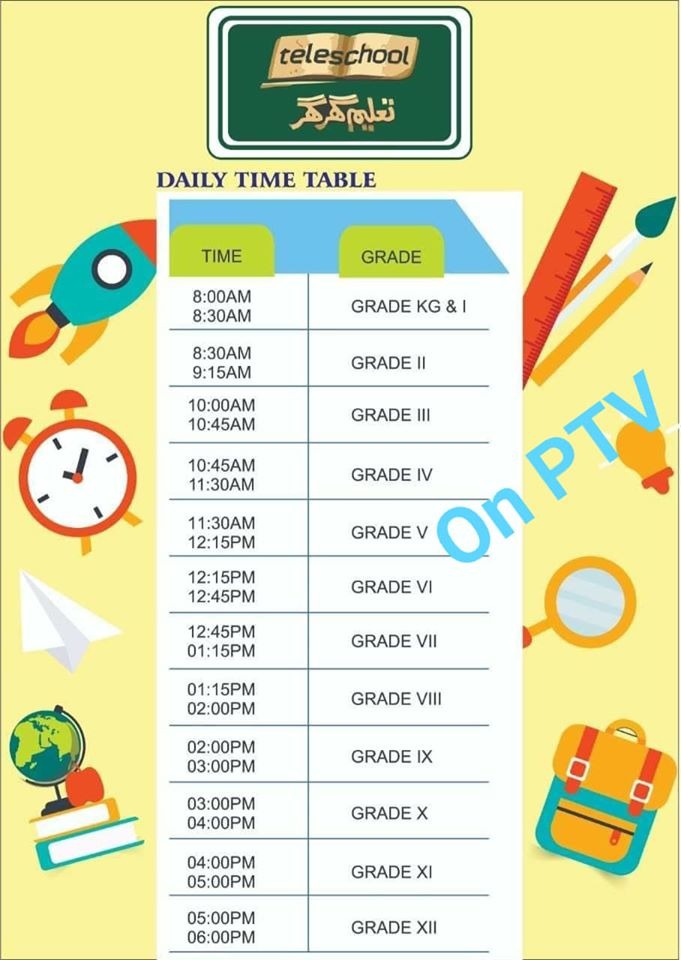 Syed Umar Javed appreciated the efforts of Teachers, content developers, technical staff, editors and specially AIOU and Our very own PTV.
This whole procedure to taking classes to TV took less than a month and that is something we all should appreciate.
It is a request to all parents, please support this amazing act by government and make your children sit infront of TVs and take classes.
With this we will not become responsible citizen staying at homes but also our children will be educated.
Doesn't matter if your student is enrolled in private or public school, TeleSchool is FREE and available to all of you.
Share this news so that maximum people could check out this and help Us educate Pakistan in this current situation.
Did you know Parhley is writing for students under categary Pro Student? Cick now