JS Bank Freelance Mobile Account (Freelance Wallet) has been introduced by JS Bank. This has been much needed for freelancers, although there are alternative but they are not providing all the services a freelancer need.
Well, for your information, Pakistan is 4th largest country of freelancers around the world. Increase in online businesses, call centers, tech startups, software houses, digital marketers and content writers play a major role in this.
Being on number 4 in freelancing world, we are unfortunate to welcome paypal in Pakistan.
Capturing the need and filling up the gap for freelancers for secure payments JS bank has introduced FREELANCE Account with partnership of Paysend. Paysend is well known alternate of paypal. This has been happening under the roof of SBP's (State Bank of Pakistan) initiative of home remittance account (HRA)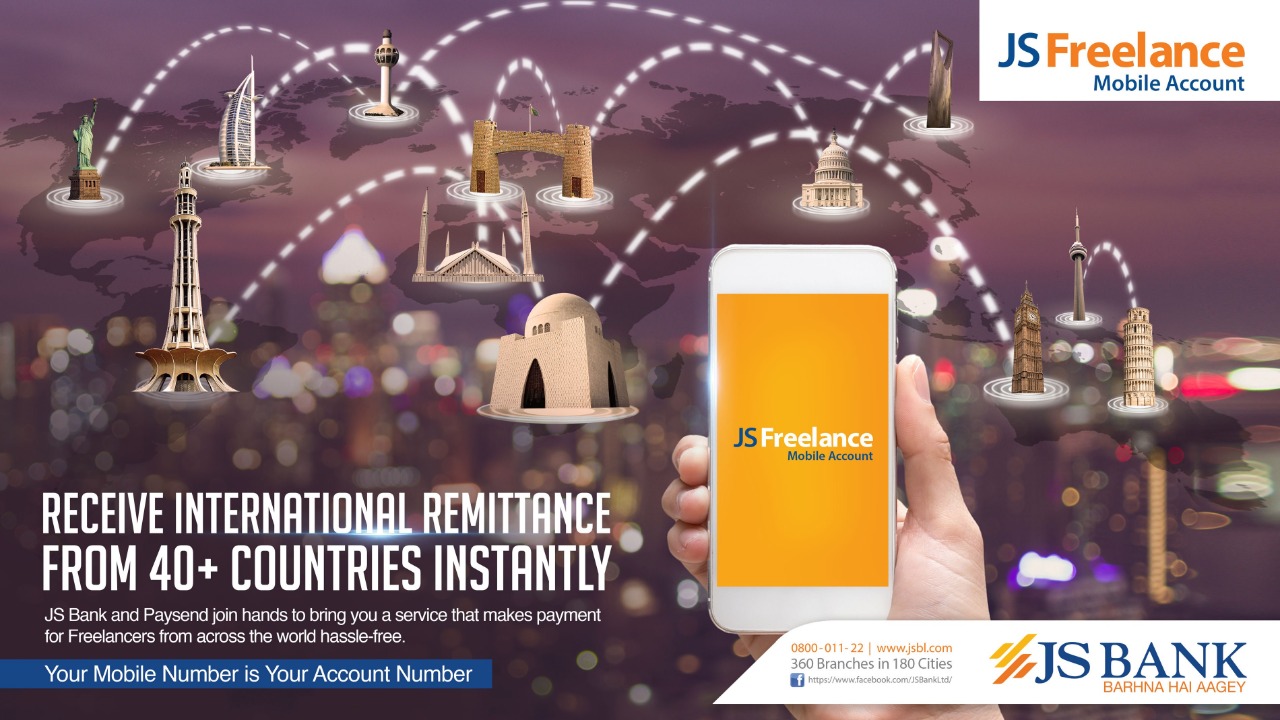 Why JS Bank Freelance Account/Freelance Wallet?
Freelancers in Pakistan now can receive online payments directly into JS Bank account from 40+ countries.
Account holders will get SMS notifications on their mobile once payments are transferred.
Amount can be withdrawn directly from JS Banks, Branch less bank agents and ATM's.
How can you open an account?
Well JS Bank has made it very simple, you can open up your account with your mobile number by visiting JCash agent and providing bio-metric verification.
---
No doubt this is great initiative of JS Bank but we have some concerns;
We all know that many people outside Pakistan use Paypal, so asking them to use paysend will be quite a task.
Is this possible to connect paysend with paypal?
Initially there will be so many challenges for JS Bank, I hope they have prepared all the possible measures. Best of luck to JS Bank.
Lets now wait and watch the response of our respected freelancers. Whether they will appreciate it or neglect it?
---
For latest news and updates, stay connected with parhley.