Hareem Shah is one of the famous social media star. Initially she refused to share details about her husband and hid him and told everyone that he is some politician.
She and her husband are also famous due to different controversies, recently she did another thing which is considered illegal and not good in our society.
Wait What?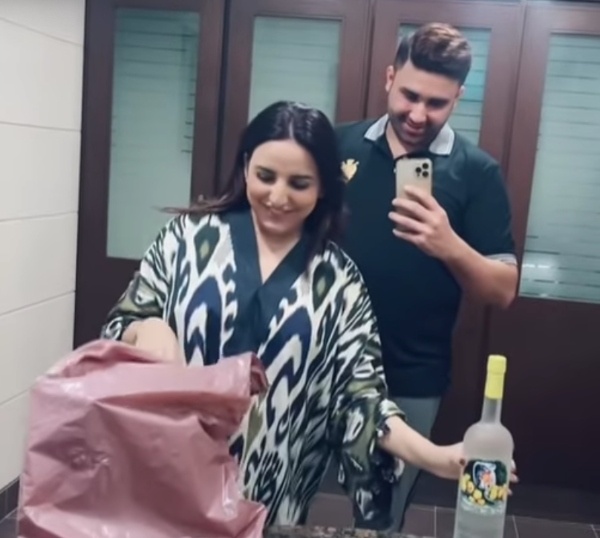 Above image is taken from instagram of Hareem shah where she is with her husband in washroom and unpacking liquor bottles.
For more celebrity news please follow Cinema PK and subscribe to Parhley.