Ehd e wafa last episode's screening cancelled due to corona virus. Corona has ruined lives and made this living life not less than hell.
As discussed in our previouos post screening of Ehd e wafa last episode was scheduled on March 14th before launch on tv but it has been cancelled due to massive emergency in the country.
---
Ehd-e-wafa drama final episode to hit cinema screens before it will be aired on televisions
---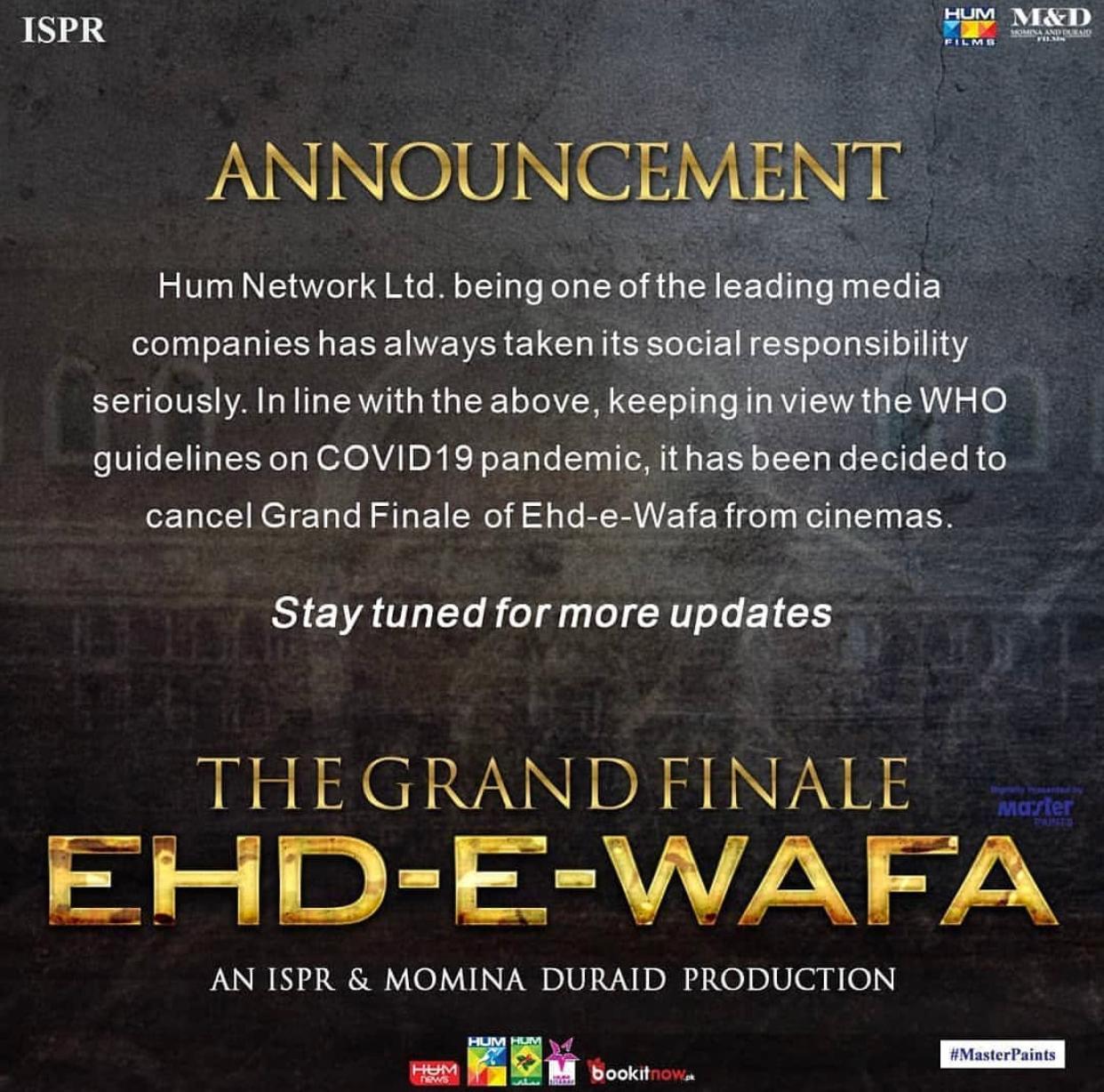 Above is the official statement by HUM TV, they asked fans and followers to stay tuned for further episode.
Everyone is excited for the end of ehd e wafa, here are what people are expecting;
Saad may die serving his country.
He (Saad) will get wounded and his family will take care of him.
All 4 friends will live happy life, simple ending as every other drama shows.
Why people are comparing Mere pass tum ho with ehd e wafa?
Well, Mere Pass Tum ho was screened and almost 1.5 million tickets were sold, same is expected from this drama. It has been major hit in the Pakistani drama industry.
Mere pass tum ho was a love story of man and women.
On the other hand Ehd e wafa is story of a young soldier and 4 friends who are in different field of life.
Team Parhley will share all episodes of Ehd e Wafa in 1 blog soon after the last episode is released.
---
FB Page. Stay tuned with Cinema PK.